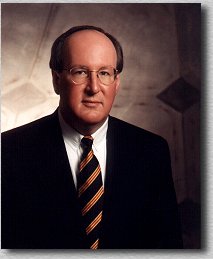 J. Michael McGuinness and a small staff concentrate in constitutional and civil rights litigation, employment and labor relations, law enforcement civil liability claims, personal injury cases and some general litigation. The firm represents clients in civil litigation in trial and appellate courts in the eastern United States.
While Mr. McGuinness has major law firm experience, he is a country lawyer at heart who handles each case personally. His clients are known by name rather than file number. Mr. McGuinness is committed to excellence in the practice of law and has a demonstrated record of success.
Mr. McGuinness has served as lead counsel in over one hundred and fifty jury trials, over fifty appeals, and hundreds of bench trials. He has appeared before the U.S. Supreme Court, U.S. Courts of Appeal for the First, Second, Third, Fourth, Fifth and Seventh Circuits, all federal courts in North Carolina and Massachusetts, North Carolina and Massachusetts Supreme Courts, State Courts of Appeal, various specialized courts, labor related agencies and appellate boards, law enforcement and teacher certification agencies, and other administrative agencies. Some of his work has been cited as authoritative in court decisions, legal texts, scholarly articles and the media.
Mr. McGuinness has substantial trial and appellate experience representing plaintiffs and defendants from all walks of life: individuals, families, associations, unions and small businesses.
Mr. McGuinness has also served as a law school and college professor, author of scholarly articles, and instructor and consultant to practicing lawyers in several states. Mr. McGuinness has served as a local government executive, a criminal prosecutor, counsel for the United States government, and in diverse practice in new england, mid-atlantic states and the south.
Mr. McGuinness and his law firm have extensive experience, resources, technology, and support. However, Mr. McGuinness does not believe in delegating essential lawyering functions in important cases to new law school graduates or inexperienced attorneys. If Mr. McGuinness undertakes representation, he will handle the case. Additional specialized support counsel are available on an "of counsel" basis for protracted cases.

About the Firm | Personal History | Areas of Practice | Teaching & Publications | Law Enforcement Advocacy
Copyright 2000 J. Michael McGuinness. All Rights Reserved.